KITCHEN REMODELING MCLEAN VA
Whether you seek subtle enhancements or a complete overhaul, we are dedicated to providing a seamless and gratifying renovation experience. With our wealth of expertise and boundless creativity, we will guide you through every step of the journey, offering tailored solutions that surpass your wildest dreams. Get ready to step into a kitchen that transcends ordinary boundaries and emerges as a true masterpiece.
Value Base
Cabinetry replacement for up to 15 cabinets

Installation of a stunning group "A" granite countertop

Expert design and installation by our skilled team

Upgrade the look and value of your home
Everything in the "Value Base" and more...

Complete your cabinets with Trim and Molding

Fresh Paint on your kitchen's ceiling and walls

Includes 2 drawer bases cabinets

Includes a double pullout trash can cabinet
Value XL
Everything in the "Value +" and more...

Under-cabinet Lighting on a hardwired switch

Outlet Replacements over the countertop

Installation of Mosaic Tile Backsplash

Includes Appliance Hookup and Connection Permit
Immerse yourself in the unparalleled craftsmanship of our bespoke kitchen remodeling McLean, VA. At our company, we recognize that each homeowner harbors unique visions and specifications for their kitchen, which is why we specialize in providing tailored solutions that bring your dream kitchen to life. With an unwavering commitment to utilizing premium materials, innovative designs, and meticulous attention to detail.
We ensure that your personalized kitchen not only serves its practical purpose but also radiates undeniable elegance. Our team of skilled artisans takes great pride in meticulously crafting every element of your kitchen, achieving a harmonious blend of functionality and aesthetics. Prepare to embrace the transformative possibilities of our bespoke kitchen renovation Annandale Va services today and elevate your space to new heights.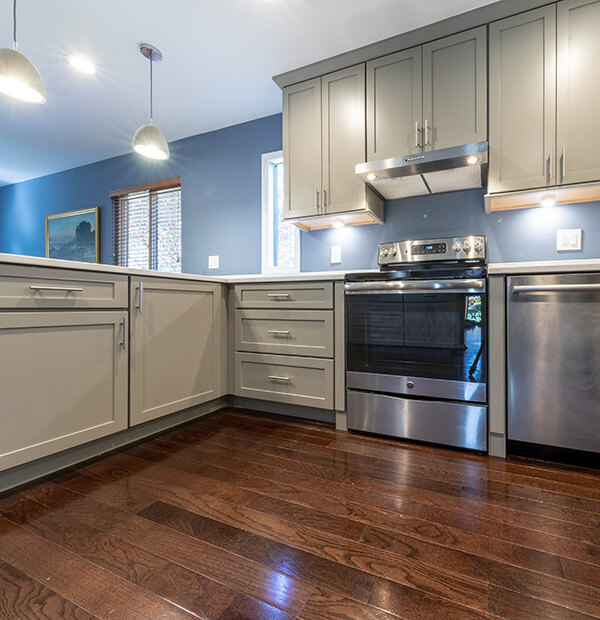 [ testimonials ]
Client Reviews
I was blown away by the quality of work Mayflower Construction did on my custom kitchen. The team was professional and efficient, and the finished product exceeded my expectations. I would highly recommend their services.
Sarah K.
HOUZZ
Mayflower Construction made my dream kitchen a reality. From start to finish, they were dedicated to ensuring my satisfaction. I couldn't be happier with the final result and would recommend them to anyone looking for a custom kitchen remodeling.
Michael P.
HOMEADVISOR
I am thrilled with the outcome of my kitchen remodeling project with Mayflower Construction. They truly listened to my needs and preferences and delivered a stunning and functional kitchen. Thank you!
Lisa G.
HOUZZ
The team at Mayflower Construction was a pleasure to work with. They were knowledgeable, attentive to detail, and committed to providing the highest quality service. I couldn't be happier with my new kitchen.
John M.
GOOGLE
Mayflower Construction exceeded my expectations with their custom kitchen remodeling service. The team was professional, reliable, and delivered exceptional workmanship. I am so grateful for their expertise and would recommend them to anyone
Emily L.
BUILDZOOM